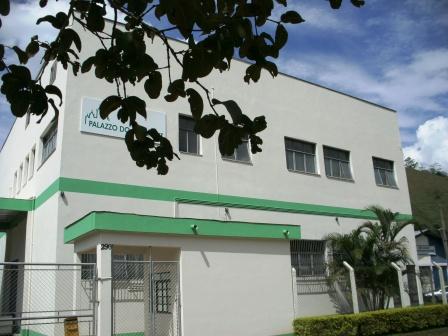 Palazzo do Diet e Light factory in Monteiro Lobato – São Paulo
Our story
Where it all began.
In 1990, a dream came true in Monteiro Lobato, in the interior of São Paulo: to manufacture products with safety and quality for a special audience, diabetics. More than a dream, this was a necessity for the researcher and director of the company Mr. Tomelleri – himself a diabetic – who for many years dedicated himself to the search for ingredients that would meet the needs of a healthy diet, but without loss of flavor.
Thus was born the Palazzo of Diet Light, a company that today has more than 50 products for the end consumer and for industry. They are dietary sweeteners, like the well-known brands Usemetade and Doçurinha, in addition to an extensive list of special items for confectionery and ice cream. "Our philosophy is to take an increasing number of people, products with quality and safety, but without forgetting the taste.
Mission
Food pleasure available to all
Diabetic people or those who for several reasons want to reduce calories, cannot feel excluded, they must have the same options at the table "says researcher Sr. Tomelleri. With Palazzo products, it is possible to make cakes, toppings, pies, sweets, fillings etc., with the same flavor, consistency and texture as food with sugar.
Palazzo's new products for the ice cream segment are available on the market. They are mixtures for continuous machines, American, and also two great novelties exclusive to Palazzo: the mix for soft machines and the diet light cones (wafer), with a flavor and crunchiness similar to conventional cones.
The Palazzo do Diet Light has postgraduate and experienced Health Professionals in its Staff.
What they say about Palazzo
They are excellent products. Congratulations to dr. Pedro, and his entire team, for the work done for those who want to be in good health. God bless you all. And that 2017 is as good as the years that have passed. Hug to everyone.
Edmundo Sales Rodrigues
Evaluation via Facebook
I got the sweetness sweetener, I loved it the most similar to sugar and it yields a lot, I am diabetic and I made a hominy and I sweetened it with the sweetness I didn't use 1/2 spoon of coffee and it was delicious, it doesn't leave that bitter taste in the end, I loved it.
Cristina Helena
Evaluation via Facebook
All the products I tried are Wonderful !!! Congratulations !!!
Eliana Maroni
Evaluation via Facebook
I found the sweetener sweet. In my opinion it is the best sweetener I have tried.
Nanci Scaciotto
Evaluation via Facebook